Our Mission
The mission of GV21 is focused in getting practical results, and not just in producing an opinion or in delivering advice; that is why we participate in the implementation of the actions that may have been recommended.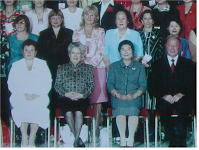 Confidentiality
We know we quite frequently work with sensitive information and make a point in taking very seriously nondisclosure and confidentiality. We also make sure our actions are transparent to our clients. We explicitly avoid any conflict of interest.
Our Vision
GV21 is a consulting and service firm, striving for excellence, flexible and totally focused on the customers and their requirements.
Its objective is helping its clients to sucessfully.define and implement business strategies for the Chinese, European and Latin American markets and equally analyze their business opportunities in those markets.
Its challenge is doing it always in the most professional way. To this end we use partners and associates that bring a wealth of experience and capabilities, and we integrate our teams in the client´s organization attempting to produce an effective and seamless link.